Energy cap may not be ready for winter 2018.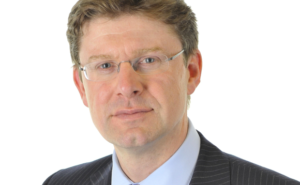 Greg Clark, the business secretary, was very reluctant to set a date for when the new energy price cap would be imposed, repeatedly refusing to commit to its imposition for 11m people by winter 2018.
Greg Clark, under questioning from MPs, refused to commit to set a date when a price cap would be implemented. Part of the issue here is the threat of a legal battle with the energy companies, something they have previously hinted at.
Ofgem themselves have said that they are keen to get royal assent before pressing ahead with the price cap to avoid this very issue. Let's hope that the coming and going doesn't delay the important matter at hand, helping vulnerable customers.
We'd also like to reach out to Greg Clark who does not switch his energy provider as he claims it is too much hassle. Let us take the hassle away Greg, sign up at switchd.co.uk/?el=sfb
Why don't silver surfers switch their energy?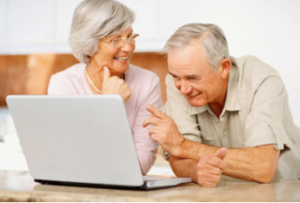 We're keeping our eyes on a really interesting poll from silversurfers.com which is polling its readership on why they don't switch their energy. The last time we checked, hassle and fear of smaller suppliers were the biggest reasons. Are you a silver surfer? Vote now.
We often talk about the 20 million households that are overpaying for their energy and one key demographic is the silver surfer. Often with larger bills than their younger counterparts, the silver surfer can save some of the most money on their energy bills.
We'll publish silversurfers.com's results when the survey is complete.
The full article can be found here.
Smart meters are shown to lead to a change in behaviour for 83% of customers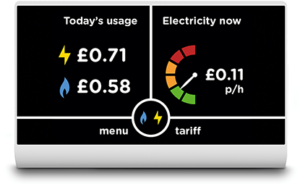 A survey of 2,332 people has shown that consumers change their behaviour to be more energy efficient the longer they've had a smart meter. This included 39% installing energy-efficient lightbulbs after installing a smart meter.
A large part of the smart meter debates centres around whether they will affect the behaviour of consumers, both with switching suppliers and reducing their energy consumption. Now research from Smart Energy GB, a key advocate of Smart Meters, seems to show that they are having a positive impact.
As customers became more used to owning Smart Meters, their engagement increased. Though 39% of Smart Meter customers installed energy-efficient lighting immediately, this rose to 67% for those who'd had a smart meter for over 2 years. In addition, 77% said they were doing as much as they could to save energy immediately, with this number rising to 83% for those who'd had a smart meter for over 2 years.
We're excited about smart meters and their impact on the energy market. We hope through their rollout we can create more disruption in the energy space and help save money for those who need it most.
Round up provided by Switchd.
Switchd can manage all of your utility bills, keeping you on the best energy tariff automatically subject to your settings. Want to go green? We've got you covered. Want to avoid a certain supplier? No problem. We'll then monitor the market daily for you and switch you hassle-free when the time is right. Visit www.switchd.co.uk.
So, what are you waiting for?
We save you more time and money than comparison sites and our free competitors. And what's more, you'll only be charged for our service if and when we get you a saving of £50 or more.

Its quick to sign up, then hassle-free thereafter.

Auto switching is for those who want to save money, but don't have the time or patience to keep switching. If you want to save money hassle-free, auto switching may well be for you.
Join Switchd